Arizona woman arrested after allegedly pouring chlorine in Army husband's coffee
An Arizona woman is accused of attempting to poison her husband, a U.S. Army airman, by pouring chlorine into his coffee.
Melody Felicano Johnson, 39, was arrested and charged with attempted first-degree murder, aggravated assault and adding harmful substances to food, drink or medicine. She is being held on a $250,000 bond.
Johnson and her husband Roby have a child together and are going through a divorce, court documents showed, according to FOX 10.
The documents stated that Roby began to notice his coffee tasted odd while he was drinking a cup in March when the family was stationed in Germany. He drank the coffee for two or three weeks before purchasing pool testing strips to determine what was wrong with it.
ARIZONA SUSPECT ARRESTED FOR ALLEGEDLY UNLEASHING PIT BULL ON PHOENIX OFFICERS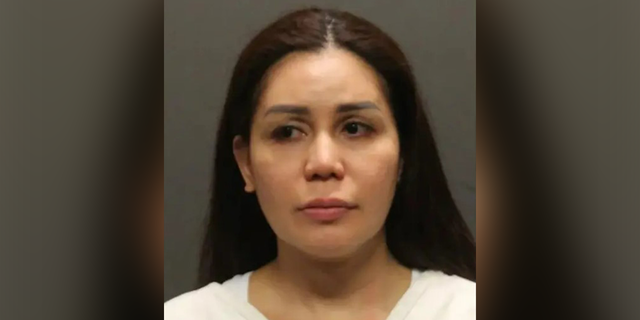 First, he first tested the tap water, which reportedly came back normal, but after conducting the test on his coffee, he discovered the drink contained high levels of chlorine.
Roby pretended to drink the coffee while stationed in Germany and waited until the family moved back to Tucson, Arizona, this summer to alert authorities because he did not want to report his findings in Europe, according to court documents.
When the family returned to the U.S. in late June, Roby set up a camera inside their temporary housing in a hotel room near Davis Monthan Air Force Base to observe his wife's behavior – and the camera allegedly captured her pouring bleach into his coffee.
MISSING HIKER FOUND DEAD NEAR PHOENIX TRAIL FROM APPARENT HEAT-RELATED ILLNESS
On July 6, he filed a report with the Tucson Police Department, but police did not follow up because the video allegedly did not clearly show what liquid his wife was pouring into his drink, prompting Roby to set up a second camera disguised as a fire alarm.
After the family moved into their permanent home on July 7, Roby reinstalled the cameras in that residence.
Roby returned to the police department on July 18 to provide additional video evidence, and the new footage allegedly showed his wife pouring bleach into the coffee machine before brewing. Johnson was then detained.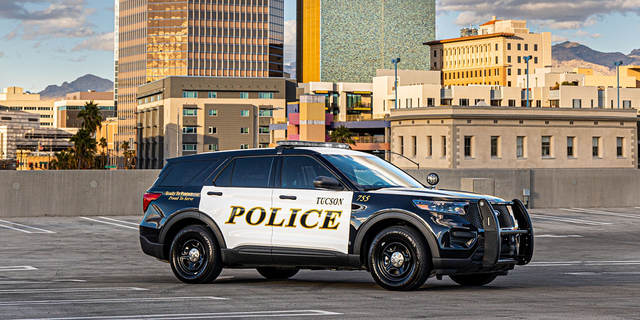 When police searched the home, they found that the coffee machine smelled like bleach. Officers also discovered a small container inside her personal bathroom that they said could have contained bleach. 
The couple had separate bedrooms and bathrooms, according to court documents.
Johnson is in jail on $250,000 bond. A high bail amount was requested because she recently purchased a home in the Philippines, which is where her family lives, according to local news outlet AZ Family.
Court documents said Roby believes she tried to kill him to collect benefits.