A Helpful Guide to the Skarsgård Family Cinematic Universe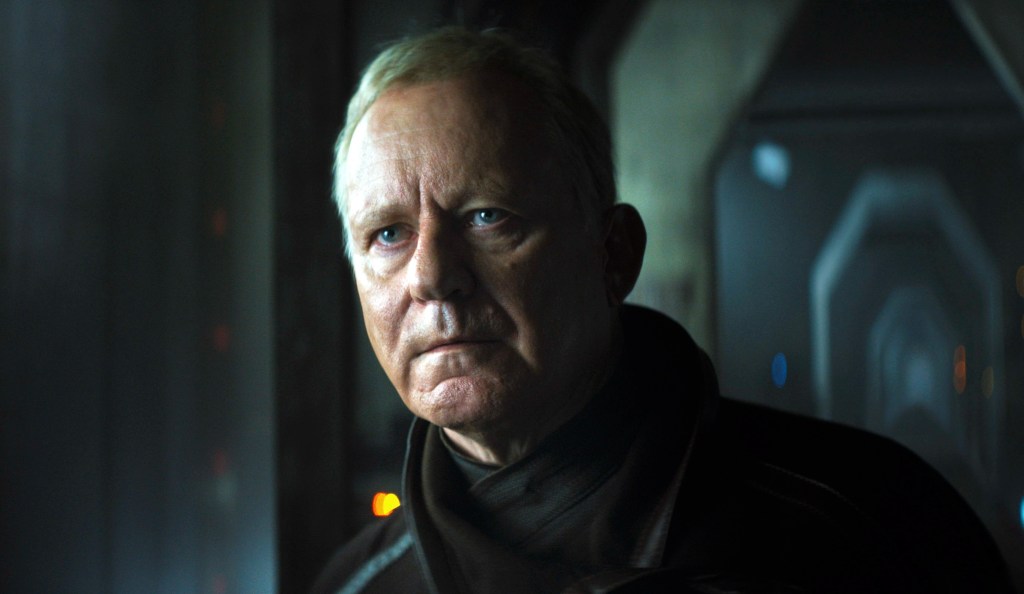 Stellan
We begin with the head of the Skarsgård family, Stellan. Having married a doctor called My in the mid-70s, Stellan ended up making six babies with her. He later divorced My and married screenwriter Megan Everett, and they had two more sons together. With eight Skarsgård kids now roaming the Earth, Stellan finally decided enough was enough and promptly had a vasectomy, forcing Hollywood into the difficult position of sourcing its steady, fresh stream of Vikings and murderclowns elsewhere in the future.
Stellan has featured prominently in films like Breaking the Waves, Dancer in the Dark, Dogville, Melancholia, and Nymphomaniac from Danish director Lars von Trier, and also starred in a handful of Hans Petter Moland's flicks, including Zero Kelvin, Aberdeen, In Order of Disappearance, and A Somewhat Gentle Man. Just as notable for that kind of indie fare as he is for bigger projects, he signed up for recurring roles in both the Marvel Cinematic Universe and Pirates of the Caribbean franchises, while he was clearly game for a laugh when he climbed aboard the blockbuster musical Mamma Mia! and its sequel.
Stellan certainly shows no signs of slowing down and letting his children do all the work stateside. He's rather casually starred in two of the best TV shows of the last five years, in fact: HBO's award-winning Chernobyl and the critically acclaimed Star Wars spinoff Andor, in which he delivered a viral monologue that inspired even those with chronic Star Wars fatigue to mutter "hang on, maybe Star Wars is good now" against their better judgement.
Alexander
Alexander Skarsgård is the eldest of Stellan's sons, and he's arguably still the most famous of them at the time of writing. Alex caught the acting bug when he was a child but for whatever reason quit and joined the military instead. Those Skarsgård genes were just too damn powerful, though. He returned to acting later, snagging a small role as dim model roommate Meekus in Zoolander and a much larger role in David Simon's HBO miniseries Generation Kill.
His breakout role came along in 2008, when he was cast as bisexual Viking vampire Eric in True Blood. The show ran for seven seasons on HBO, and Alex had a frothing online following throughout its run. The transition to celluloid success remains a tough nut to crack. He did get big parts in the flop actioner Battleship and The Legend of Tarzan, but arguably his largest hit to date has been 2021's Godzilla vs. Kong, and that was more about Godzilla and Kong than it was Alex. He's wisely continued to embrace smaller and more celebrated films like The Northman and Hold the Dark when he isn't working the small screen.
Indeed, Alex is still a big catch on TV, having made an impact as Nicole Kidman's horrible husband Perry in Big Little Lies and as Lukas in Succession, while still taking leading roles in the likes of The Little Drummer Girl and a reimagining of Stephen King's horror saga The Stand.