Slack unveils major redesign to boost focus and productivity | Technology News
Slack, the communication and collaboration platform, has announced a major design overhaul that aims to enhance organisation, focus, and overall productivity. The upcoming redesign, which will roll out gradually in the next few months, offers a more intuitive layout and improved organisation to streamline work processes.
The most noticeable change with this new Slack update is the introduction of dedicated views that give users more control over how they spend their time. The direct messages section has been revamped and a single section has been created for mentions, threads, reactions, and notifications – basically anything that requires your attention. This Activity tab will help you catch up on work as soon as you log in.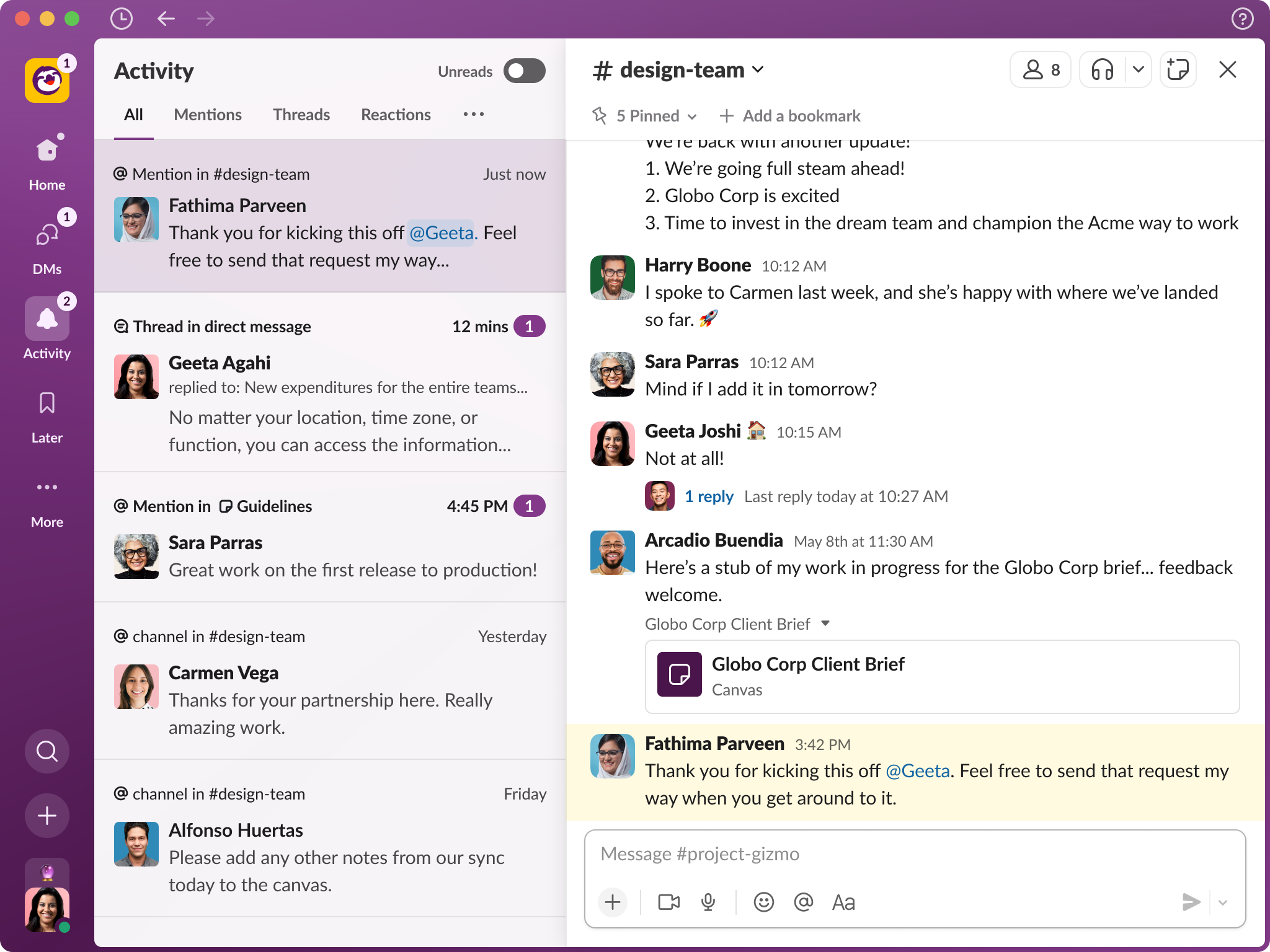 Slack's new Activity section. (Image: Slack)
There's also a More section that will help you find tools that help you be productive like canvas, workflows, apps, and more.
Slack has also added a new "create" button that lets you start not only new conversations but also channels, canvases and huddles. Search has been upgraded as well and will now let you expand each result with a click, so that you don't have to switch back and forth to find what you need.
"Slack's mission has always been to make people's working lives simpler, more pleasant and more productive, and we've built this experience with that in mind. With more than 100 improvements to our platform in the past year alone, we're constantly putting new tools into the hands of our customers. This new foundation will help Slack deliver even more innovations to you in the months and years ahead," the press release states.
The new UI will reach new teams first, followed by existing users "over the coming months."