Ubisoft Milan says it's 'not worried' about Sparks of Hope performance
Mario + Rabbids studio Ubisoft Milan isn't worried about the reportedly 'disappointing' launch of its sequel last year, its producer has told VGC.
Despite strong reviews and a five-year wait for the follow-up, Sparks of Hope disappointed commercially following its release last October, according to its publisher. CEO Yves Guillemot even later suggested the company should've held Sparks of Hope until Nintendo's next console.
However, speaking to VGC in a recent interview, series producer Cristina Nava claimed the Milan studio isn't concerned about the launch performance of the sequel, as it expects Sparks of Hope to sell over a long period of time, as its predecessor did.
"The first Mario + Rabbids had more than 10 million players," Nava told VGC. "Even though it's Mario, it's also a genre game: turn-based tactical adventure. So we cannot expect to sell high numbers at the very beginning, because a game like that is a slow burner.
"Even if at the beginning it seemed like Sparks of Hope didn't meet expectations, we are confident that over a number of years it will grow. Because it's been received, by both the press and the public, very, very well. It's just a matter of giving it time, with word of mouth etc."
The producer went on to claim she had already witnessed positive word of mouth around Sparks of Hope grow since its release.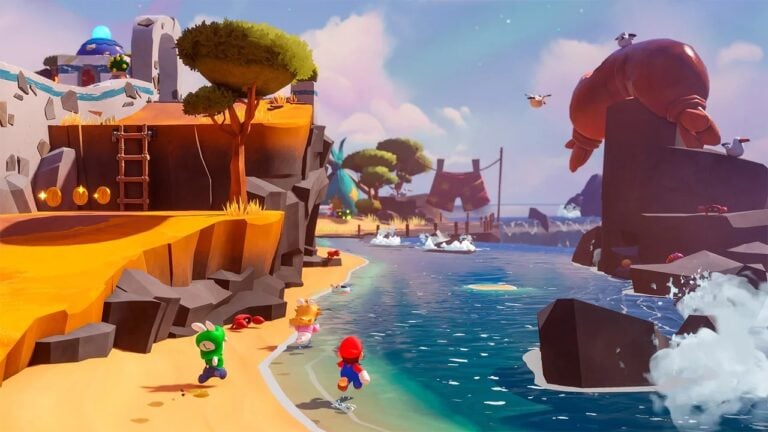 "It's more accessible than the first game, because we introduced real-time combat, so for less experienced players we take them by the hand and guide them. So I am sure, and have already witnessed that, the word of mouth will grow.
"We're not worried on our side, because we know that we achieved what we wanted with this sequel. On our side, we're not worried and we're satisfied with what we did."
Despite existing since 1998, Ubisoft Milan only really exploded on the international scene after partnering with Nintendo on the original Mario + Rabbids in 2017.
Milan is currently helping to finish Massive Entertainment's Star Wars: Outlaws, in tandem with DLC for Sparks of Hope. Asked what it plans to do beyond that, Nava confirmed Milan will lead another "big, compelling" game.
"Compared to Mario + Rabbids, with Star Wars we are an associate studio," she explained. "We are finishing production on the DLC for Sparks of Hope, so while we're doing this we were looking for other horizons and Star Wars was of course the most appealing one, because we had lots of fans of the franchise."
On what's next after Star Wards, Nava said: "I can't tell you much, but I can certainly tell you that we are not stopping here. We have great ambitions as a studio lead to start a concept of another big, compelling game. But I can't tell you much."