Pokémon Company 'having conversations' about release schedules and ensuring quality
The Pokémon Company is "having conversations" about how to ensure the quality of future games under its frequent release schedule, it's said.
The Pokémon Company has a long history of publishing new video games often: only seven years in the last 27 have not seen a new mainline release.
In 12 months leading up to Scarlet and Violet's release last November, three major Switch titles were released (including Legends: Arceus and Brilliant Diamond and Shining Pearl).
However, the series' cadence appears to have caused some quality issues during the HD era. At release, 2019's Sword & Shield was criticised for poor visual quality, while last year's Scarlet and Violet launched with many technical issues, which Nintendo even apologised for.
Speaking at the Pokemon World Championships in Yokohama, Japan, this weekend, The Pokémon Company COO Takato Utsunomiya was asked by ComicBook.com if there was a specific schedule that the Pokémon brand was beholden to when it came to the release of new Pokémon games.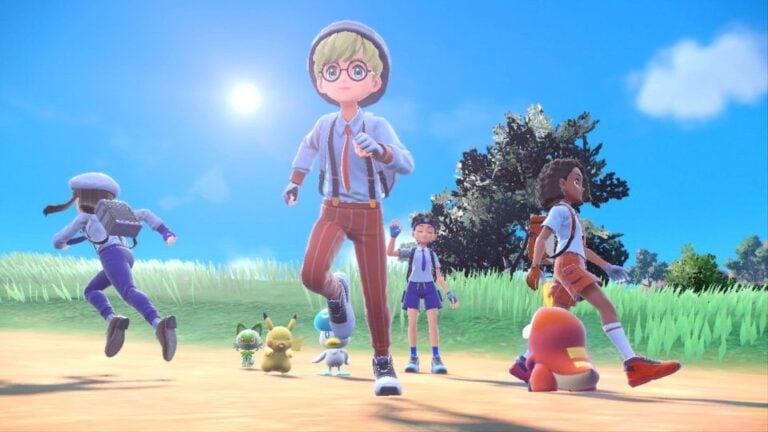 "I think in general, if you look at the past, the path we've taken up until now has been this constant release, always regularly releasing products on a fairly fixed kind of a cadence, you might say. Always having these products able to be introduced and new experiences for our customers, and that's how we've operated up until now.
"I think we're still operating in that way, but there's more and more conversations, as the development environments change, about how we can continue to do this, while making sure that we're ensuring really quality products are also being introduced."
TPC is currently planning to release a two-part Scarlet and Violet DLC starting later this year, and some fans believe it's teased the potential existence of Pokémon Black & White remakes.
It's common for Pokémon games to hint at their future locations, such as wallpaper in Sword and Shield hinting at Scarlet and Violet.