15 Great Games That Sadly Bombed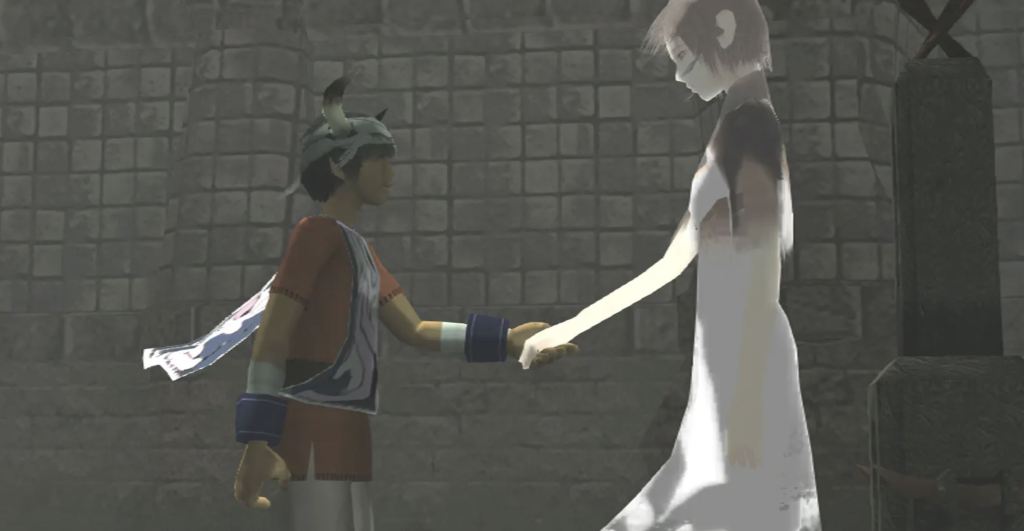 5. Ico
As we've seen, a lot of great games' poor sales can be attributed to the fact that they were released at the end of a console generation. Hitting shelves less than a year after the release of the PS2, though, Ico arrived at a time when new properties tend to sell well. The problem was that with a weird name and vague, uninspiring box art (at least in the West), shoppers just casually strolling through a store were often quick to ignore it. Keep in mind, this was still years before digital distribution for console games. Even PC games were still mostly shipped on discs. First impressions mattered, and Ico did not always make a good one.
Of course, this was also the same holiday season that saw PS2 gamers eagerly pick up landmark action games like Metal Gear Solid 2 and Grand Theft Auto III. A minimalist adventure game subverting the expectations of what a game could be was not on the minds of most gamers in 2001. Still, Ico's impact has been unmistakable over the last 20 years, particularly in indie games.
4. Enslaved: Odyssey to the West 
While most of the games on this list have found success years after their release thanks to sequels or re-releases, Enslaved: Odyssey to the West has been largely forgotten as a relic of the PS3 era, which is really unfortunate given the talent involved in its creation. This is a Ninja Theory game written by Alex Garland featuring performances by Andy Serkis. If it were announced today, the hype for this game would be unreal. 
And Enslaved more than lives up to its pedigree, with solid platforming and combat amidst a future where mechs have reclaimed a war-ravaged Earth. The story is very loosely based on the Chinese novel Journey to the West, but the ending incorporates the kind of cool twist that Garland has become known for. A lot of these ideas would later show up in Sony's much more successful Horizon series, but Enslaved did it first and arguably did some of it better.
3. Beyond Good & Evil
To give you an idea of how jam-packed 2003 was, classics like Prince of Persia: The Sands of Time, Need for Speed Underground, and the first Call of Duty all launched within a few weeks of each other. Nintendo also released new entries in the Pokémon and Zelda franchises, and Grand Theft Auto: Vice City, which actually came out the year before, was still one of the best-selling games of 2003. Simply put, the market was oversaturated with quality games, especially from established franchises.
So yeah, an action-adventure game about a plucky photojournalist and her pigman uncle named after a Nietchze book was just not going to sell very well that year no matter how good the reviews were. At least Beyond Good and Evil's positive critical reception and HD port sales eventually inspired Ubisoft to greenlight a sequel. However, as that game has already spent roughly 15 years in development hell with little to show for it, don't hold your breath for it to actually see the light of day.