Phillies' Bryce Harper meets only female player in Little League World Series: 'I'm really happy for you'
The Philadelphia Phillies were in Williamsport, Pennsylvania, for their Little League Classic game against the Washington Nationals on Sunday, and All-Star Bryce Harper didn't waste any time experiencing the global baseball phenomenon that is the Little League World Series.
Harper strolled the grounds in Williamsport, where fans in the masses came over to him and teammates to show support, get autographs and take pictures.
Among those for whom he signed memorabilia was Stella Weaver, the only female player in the Little League World Series this year.
CLICK HERE FOR MORE SPORTS COVERAGE ON FOXNEWS.COM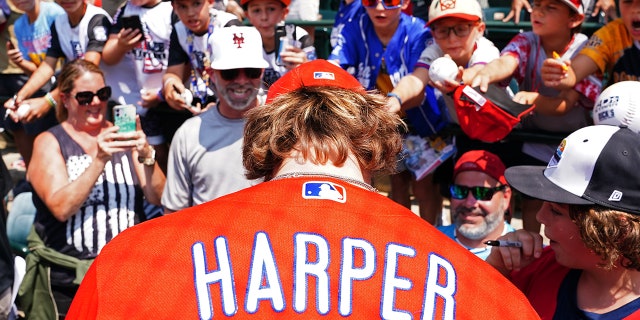 Weaver is playing with the Southeast's Nolensville, Tennessee, and started her campaign in Williamsport with a single, a hit-by-pitch and a run scored in the 8-1 win over Rhode Island on Friday.
While signing some things for Weaver, Harper showed support for her.
"Congratulations by the way, I'm really happy for you," he said. 
BUNK BEDS PERMANENTLY REMOVED AT LITTLE LEAGUE WORLD SERIES 1 YEAR AFTER PLAYER'S HEAD INJURY
Weaver became the 10th female since the Little League World Series began in 1947 to record a hit in the prestigious tournament. Spectators also got to see her speed when she scored from second to home on a bloop single in the game.
"People don't realize how fast she is," Nolensville's manager Randy Huth told the Associated Press. "You ask any of these guys; she can fly. She can flat-out fly."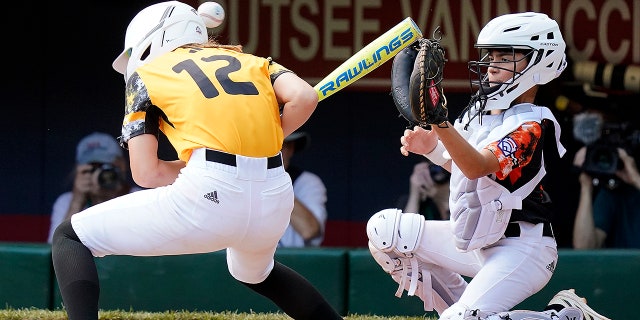 Her hit was also an infield single that she smacked to shortstop but managed to beat the throw to first base.
Harper, along with All-Star teammates Kyle Schwarber and Trea Turner, were on hand for the elimination game between Rhode Island and the Mid-Atlantic team from Media, Pennsylvania, which is outside of Philadelphia.
They were seen rooting for the Mid-Atlantic squad when they tied the game, 2-2, on Sunday afternoon. However, the Rhode Island squad advanced with a 7-2 victory while the Media team was eliminated from the U.S. bracket.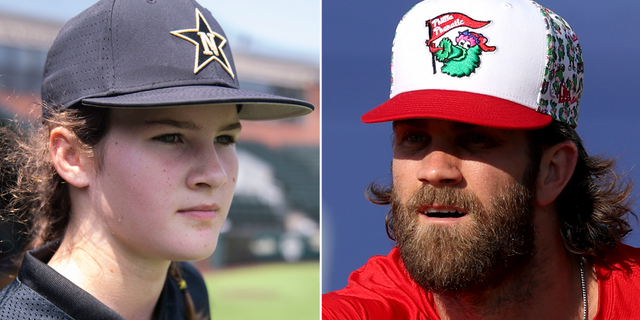 CLICK HERE TO GET THE FOX NEWS APP
Weaver and Nolensville will take on the Northwest team from Seattle on Monday.