Canada's Prime Minister Justin Trudeau slams Facebook for blocking news stories about wildfires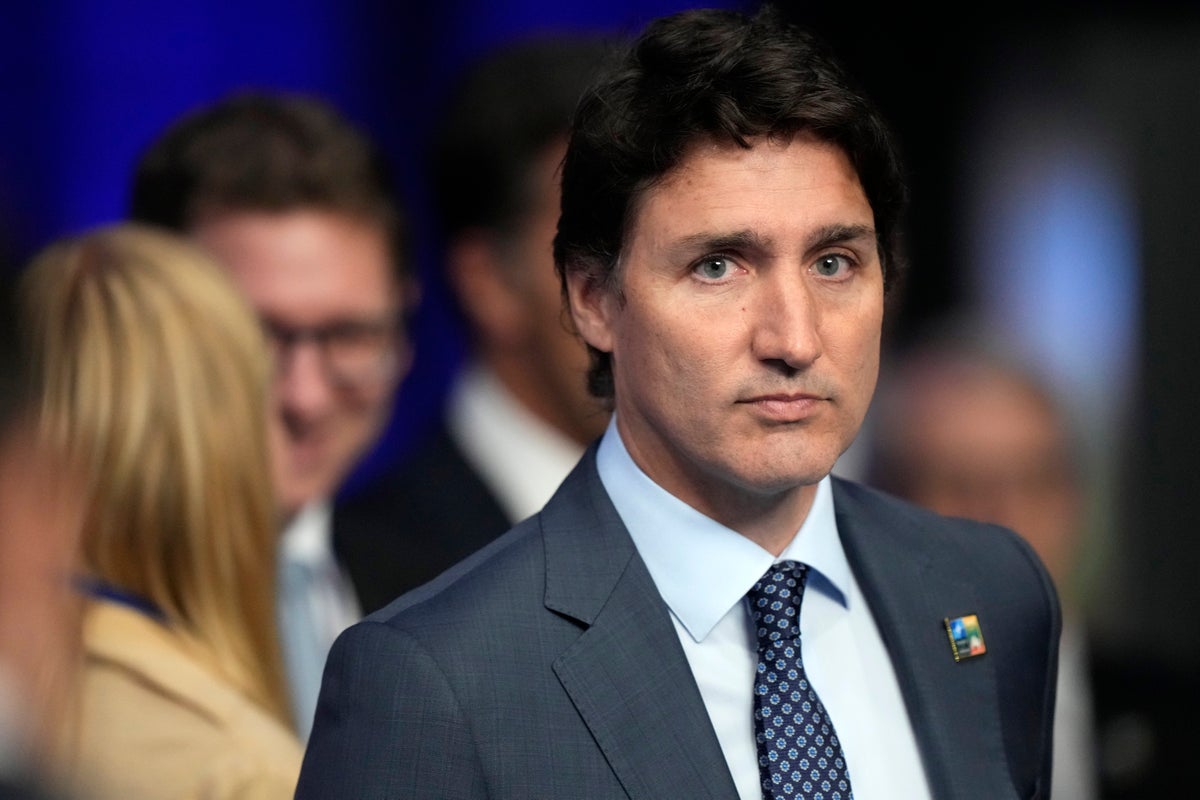 Canadian Prime Minister Justin Trudeau hit out at Facebook as detrimental to democracy after the news service began blocking access to news stories on its platforms in Canada in the midst of a wildfire crisis.
"It is so inconceivable that a company like Facebook is choosing to put corporate profits ahead of ensuring that local news organizations can get up-to-date information to Canadians and reach them," Mr Trudeau said prior to a cabinet meeting on Prince Edward Island on Monday in comments reported by the New York Post.
Mr Trudeau's anger at Facebook comes as the company has started enforcing a new policy blocking Canada-based users from accessing news stories in response to a recent Canadian law that requires the company to pay publishers for content shared on the platform.
Facebook, in response, has sharply reduced its role as a news service in the country — an issue in an emergency like the one Canada is facing now as its summer wildfires have forced the evacuation of some 35,000 families in the western province of British Columbia.
"Democracy depends on people being able to trust high-quality journalism and of all sorts of different perspectives and points of view," Mr Trudeau said on Monday. "But right now, in an emergency situation, up-to-date local information is more important than ever."
The prime minister's contention is that Facebook's policy is threatening people's safety — a charge that a Facebook spokesperson denied in a statement provided to the Associated Press in which they said that Canadian Facebook users can still use the platform "to connect with their communities and access reputable information, including content from officials."
The dispute between Canadian lawmakers and companies like Facebook and Google set to be affected by the payment law has been brewing for months.
In comments made last year, Mark Zuckerberg, the CEO of Facebook's parent company, Meta, said the Canadian law "is based on the incorrect premise that Meta benefits unfairly from news content shared on our platforms, when the reverse is true."
In fact, experts say, the popularity of Facebook as a news-sharing platform has helped to drive a number of news agencies out of business while reportedly profiting in some cases from the dispersal of misinformation.
Meanwhile, Canadian wildfires continue to burn and push families out of their homes. Per the Post, there have been more than 5,700 fires in Canada this summer that have burned more than 50,000 square miles — with the resulting smoke felt at various points in states across the US.