15 Most Underrated First-Person Shooter Games
And unlike previous Call of Juarez entries, Gunslinger doesn't take itself too seriously. Each level plays out from the perspective of the protagonist remembering his past adventures, and whenever he misremembers an event or is corrected by someone else, the game world adjusts itself to reflect that information. These elements come together to create shootouts that are as fun as they are lighthearted.
6. Chronicles of Riddick: Assault on Dark Athena
Mark "Vin Diesel" Sinclair has come a long way from his days showing off Street Sharks action figures at toy fairs. One of his biggest early breaks in acting came when he took on the role of Riddick in Pitch Black, and he has since reprised that role in subsequent projects, including some surprisingly exceptional video game tie-ins.
Starbreeze Studios produced two Riddick-based video games: The Chronicles of Riddick: Escape from Butcher Bay and Assault on Dark Athena. Though the former made a small splash in its day, the latter is actually the superior title. While both titles sport excellent writing, characters, and combat, Starbreeze polished their work and learned from their mistakes to produce Assault on Dark Athena. It advances most of the previous title's best features and introduces enough new ideas to stand tall on its own.
However, despite their numerous qualities, these games disappeared almost as quickly as the Riddick movie franchise. Personally, I blame Fast and the Furious' Dominic Toretto. Unless these games make a return to GoG or another storefront, you'll have to resort to other means to actually play them.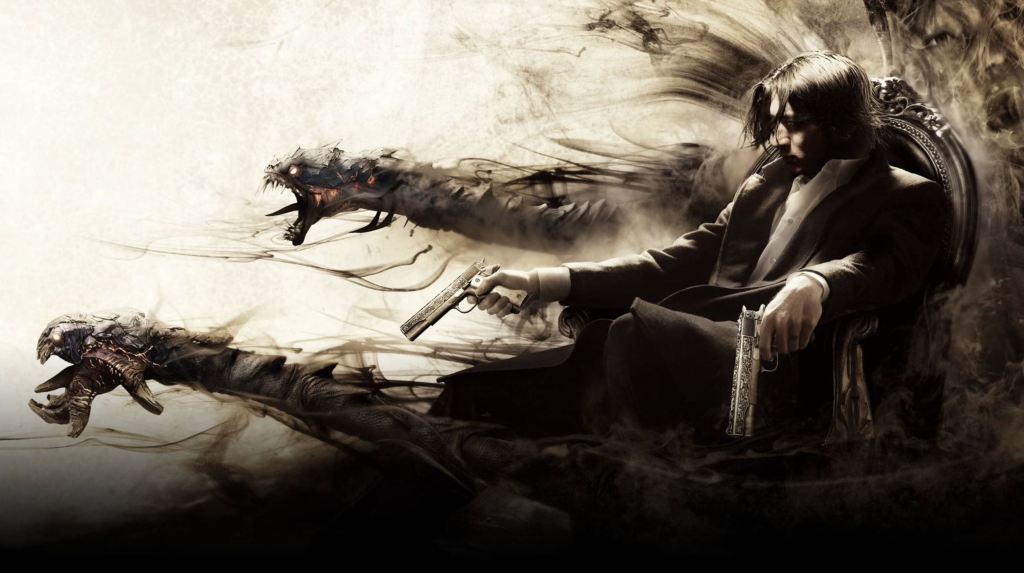 5. The Darkness 2
Most video games based on comic book characters star recognizable faces…er, masks…from DC and Marvel properties such as Batman and Spider-Man. But every now and then, protagonists from comparatively more obscure titles, such as The Darkness, get a taste of video game stardom, at least for a time.
The Darkness and The Darkness 2 are action-packed shooters that give players a host of guns and darkness-themed powers to toy with (so long as they shoot out nearby lights, that is). Both are great games, but The Darkness 2 is the superior product thanks to its fast-paced arcade combat, mature story, and cel-shaded graphics that better capture the source material.