Chris Buescher wins Coke Zero Sugar 400 at Daytona, Bubba Wallace clinches playoff spot
Chris Buescher picked up his third win of the NASCAR Cup Series season on Saturday night, holding off the pack at Daytona International Speedway during the Coke Zero Sugar 400.
With Buescher's win, Bubba Wallace was able to clinch the final spot in the NASCAR Playoffs.
Buescher got some help from his teammate Brad Keselowski in the final stretch to cross the start-finish line. Keselowski finished right behind Buescher. Aric Almirola, Chase Elliott and Joey Logano rounded out the top five.
CLICK HERE FOR MORE SPORTS COVERAGE ON FOXNEWS.COM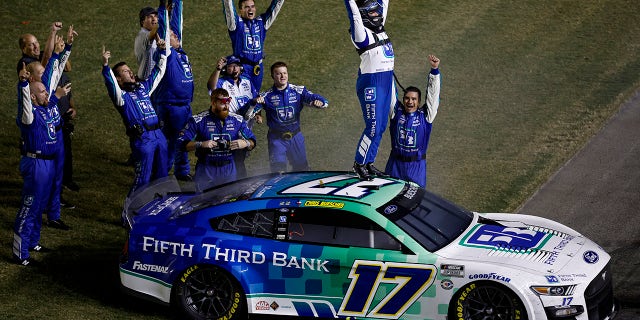 Wallace finished in 12th place but it was enough for him to get into the Round of 16 through points. He was battling Daniel Suarez to start the race. But Suarez failed to win the first stage and forced him or someone else to get a win to get into the postseason.
Fortunately for Wallace, Buescher was the victor and he was in the postseason.
"That was the most stressed but also the most locked in I've ever been," he said after the race. "Knowing that this place is mostly out of your control, I just try to focus on doing the things that I could do. Missing that wreck was massive. … Proud to be locked into the playoffs. This is special for our team."
Wallace added that he was proud of the effort 23XI Racing made to get the push into the playoffs. It will be his first postseason appearance.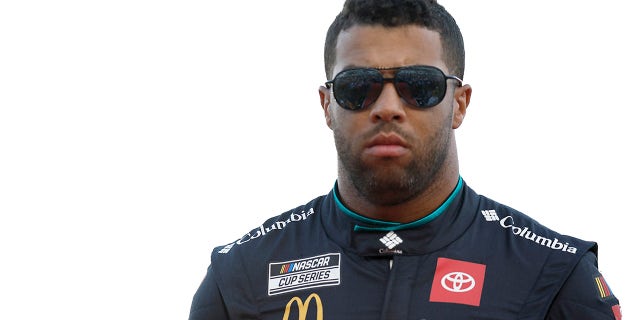 NASCAR STAR KURT BUSCH RETIRES AFTER SUFFERING CONCUSSION IN 2022 RACE
The race was marred a bit by two massive wrecks.
The first came at the end of the second stage when Ty Gibbs got bumped and ran into Ryan Blaney, causing Blaney to go headfirst into the wall. Sixteen drivers were involved in the wreck.
Before the final laps, Ryan Preece and Chase Briscoe got into a crash. Preece was sent flipping through the air 10 times before landing on the ground. Preece was taken to the infield care center on a stretcher.
As for the NASCAR Playoffs, the first race is next weekend in Darlington.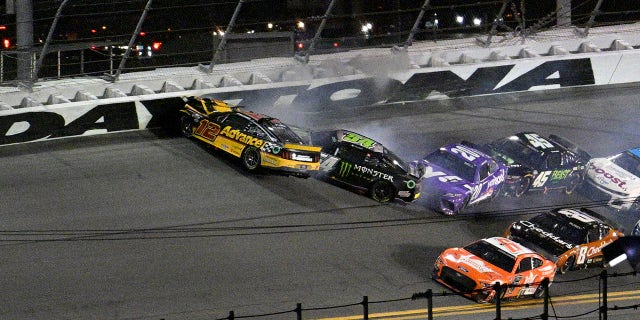 CLICK HERE TO GET THE FOX NEWS APP
Martin Truex Jr. clinched the regular-season points title and received a major boost going into the first round of the postseason. Aside from him, Buescher and Wallace, drivers Blaney, Logano, Keselowski, William Byron, Denny Hamlin, Kyle Larson, Kyle Busch, Christopher Bell, Ross Chastain, Tyler Reddick, Michael McDowell, Ricky Stenhouse Jr. and Kevin Harvick are into the postseason.