Dietitian promises DIY oil can make your hair grow 2 inches in 30 days; expert weighs in | Life-style News
There are several home remedies that are touted to be a solution for your major skin and hair issues. However, experts tend to recommend a patch test before using such DIY or do-it-yourself remedies. As such, when we came across a post from dietitian Richa Gangani that promised hair growth, we decided to seek expert guidance.
"Are you someone who is suffering from hair fall issues or unable to grow new hair? Then do give this homemade hair oil a try to see the magic. This will help you to grow new hair and stop hair fall in 30 days," said Gangani. She also mentioned that the oil will make your hair grow two inches in 30 days.

How to make it?
Ingredients
*1 cup – Coconut hair oil
*1 – Onion, cut
*1 – Bottle gourd, crushed
*Curry leaves
*2 tbsp – Fenugreek seeds
*Kalonji seeds or oil
*Castor oil
*1 – Vitamin E capsule
*1 glass bottle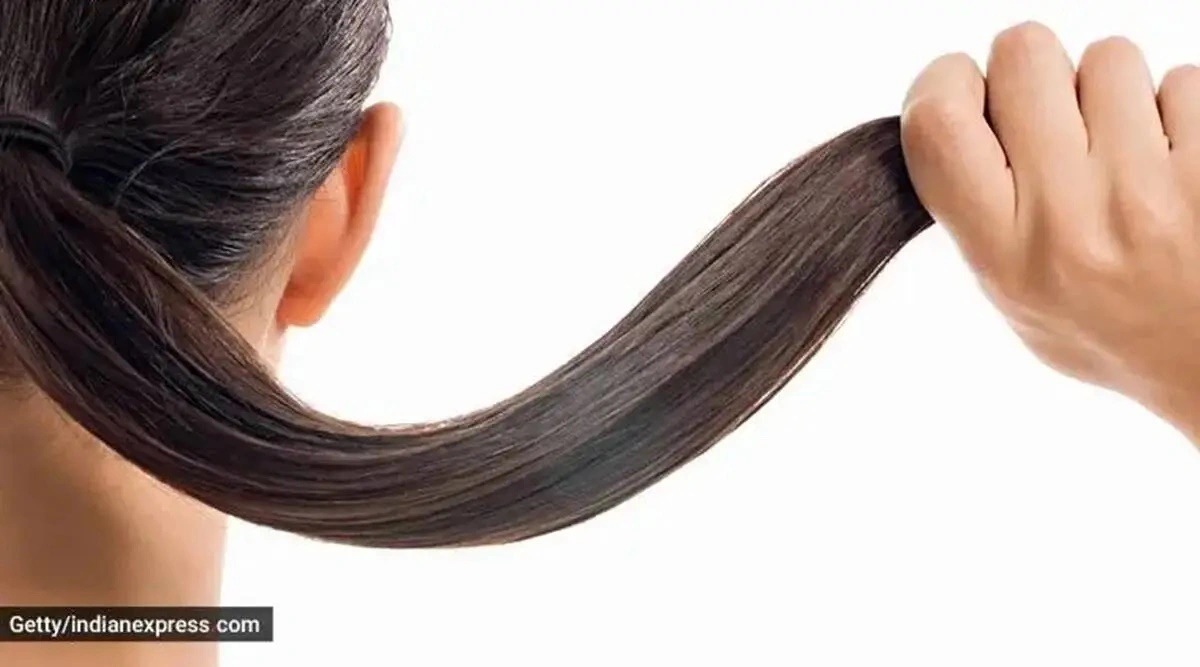 Hair care needs lifestyle tweaks (Source: Getty Images/Thinkstock)
Method
*In a pan, add coconut oil.
*Now add, cut onion pieces, curry leaves, methi dana or fenugreek seeds, kalonji or nigella oil, castor oil, ghiya, or crushed bottle gourd. Mix all of it and let it boil. Switch off the flame once the ingredients darken.
*Now, once the oil has cooled down, sieve and transfer it to a glass bottle.
*Add a vitamin E capsule solution into the prepared solution.
How to apply?
Apply twice a week. "Apply it 1-2 hours prior to shampooing, massage for 5-10 minutes, and cover your hair. Wash it with gentle shampoo," said Gangani.
Does it work?
Bottle gourd also called 'Lagenaria siceraria' contains many essential amino acids and vitamins and has anti-inflammatory, antioxidant, anti-obesity, and anti-cancer properties, mentioned Dr Vandana Punjabi, dermatologist and trichologist at Khar, and Nanavati Max Superspeciality Hospital.
Kalonji seeds also called 'Nigella sativa' contain an active ingredient called 'thymoquinone' which is known to have antimicrobial, anti-inflammatory, and antifungal activity. "Hence it has been used for many skin concerns like acne, psoriasis, vitiligo, and wound repair," said Dr Punjabi.
'Murraya koenigii' also called curry leaves have immunomodulatory, anti-fungal, and anti-microbial properties.
Methi seeds also called 'Trigonella' are extremely popular for their health benefits and potential medicinal properties in various indications. "All studies establishing the usefulness of bottle gourd, methi, curry leaves, methi seeds etc. only when they are taken orally. The use of botanical extracts for treatment of hair fall is attractive, due to their easy availability and low cost. However, their effectiveness or safety is unclear as there is no conclusive evidence to prove that these can stop hair loss or improve hair growth," said Dr Punjabi.
According to Dr Punjabi, in her clinical practice, she has observed that the use of home remedies can cause itching, rashes, skin redness, and sometimes worsen dandruff and trigger hair fall.
📣 For more lifestyle news, follow us on Instagram | Twitter | Facebook and don't miss out on the latest updates!