Viktor Hovland secures PGA Tour's FedEx Cup after winning Tour Championship by 5 strokes
Every golfer wants a victory lap up the 18th fairway and on to the green, no matter the tournament.
When it's the Tour Championship and the FedEx Cup will be in your hands once the ball finds the bottom of the cup, it's even sweeter.
That's the feeling Viktor Hovland had after getting birdies on 16 and 17 to hold a five-stroke lead over his final-pair mate Xander Schauffele.
CLICK HERE FOR MORE SPORTS COVERAGE ON FOXNEWS.COM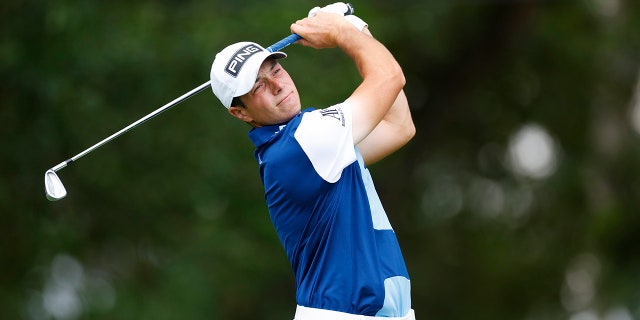 Hovland made it three straight birdies to finish his final round at 7-under to win the Tour Championship and the FedEx Cup, becoming the third-youngest player in PGA Tour history to do so.
It was Hovland's second straight victory after securing the BMW Championship trophy last week. This was a staggered scoring event as he started this past week's tournament at 8-under and shot an impressive 19-under after his four rounds at East Lake Golf Club in Atlanta.
TOP RANKED SCOTTIE SCHEFFLER OFFERS CRITIQUE OF PGA TOUR PLAYOFF FORMAT, CONCEDES IT'S 'MADE FOR TV'
The financial incentives for winning these last two weeks brings Hovland's grand total to a whopping $21.6 million, which includes an $18 million bonus for winning the FedEx Cup.
Hovland, the 25-year-old from Norway, spoke about how hard these playoffs have been despite all the success he's feeling.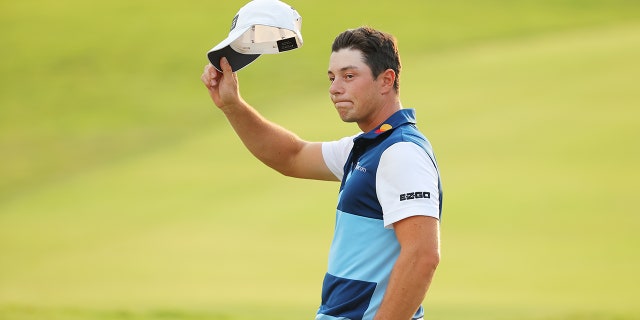 "Obviously, it's maybe not a marathon, but it feels more like a sprint," Hovland said via ESPN. "Obviously, it's a marathon getting into this week. But it's hard to win the FedEx Cup if you haven't played well the last few weeks. It's just a great list of names that's won the tournament."
Hovland's journey to this point in his golf career has been a joy to watch for many.
He didn't start golf until 11 years old, which is unlike many of his peers on tour. But he took to the game quickly, and after years of showcasing talent and relentless work ethic, Hovland is now a FedEx Cup champion.
"The list of names that's been on that trophy is pretty special," Hovland said.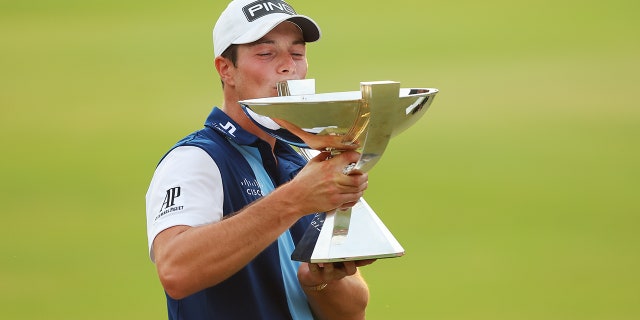 CLICK HERE TO GET THE FOX NEWS APP
Among them was Jordan Spieth, who was the youngest player to win the FedEx Cup in 2015.