Oregon mascot completes over 500 push-ups, thanks to team's onslaught vs. Portland State
The Oregon Ducks piled on a school-record 81 points in their dominating win over Portland State behind quarterback Bo Nix's 287 passing yards and three touchdowns.
Nix sat early in the third quarter as the team already bolstered a 43-point lead at halftime. Oregon went on to win the game 81-7. While Nix had a good game to start the season, the Ducks' mascot may have had the performance of the day.
CLICK HERE FOR MORE SPORTS COVERAGE ON FOXNEWS.COM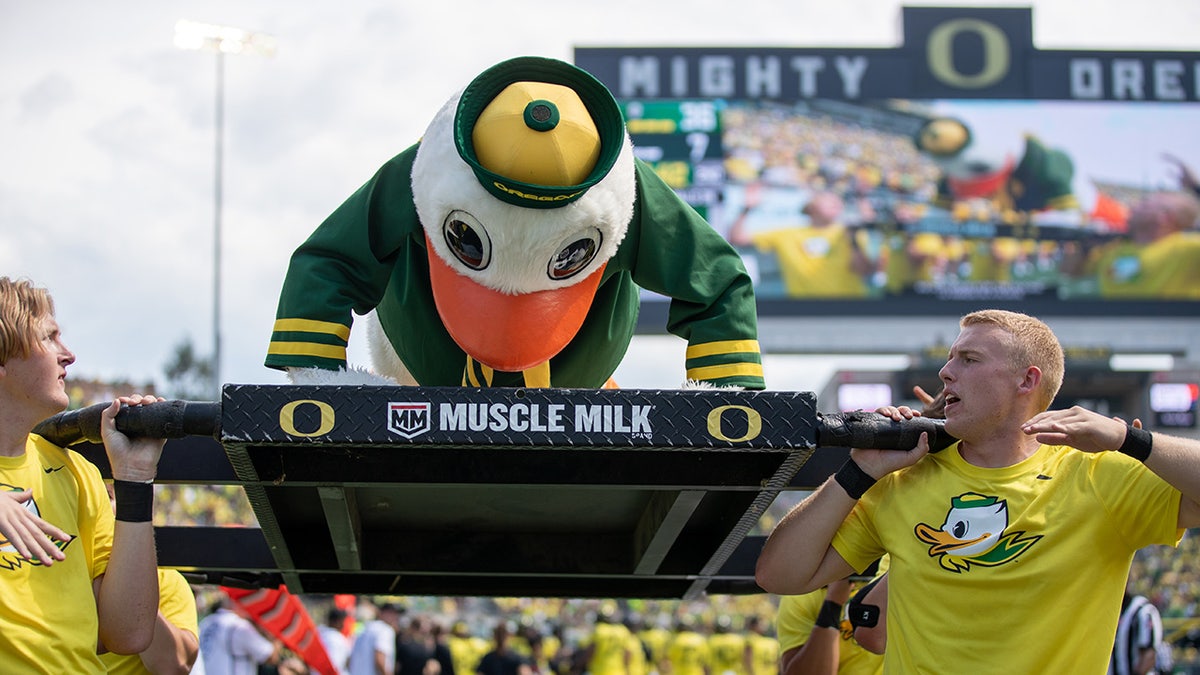 The Puddles the Duck does push-ups for each point on the board. On Saturday, the mascot completed 546 push-ups in the win. The mascot started with eight, thanks to the two-point conversion and ended with 81 as the Ducks wrapped the game.
The mascot appeared to be exhausted after the incredible workout.
No. 15 Oregon scored 73 unanswered points. Portland State scored with 7:01 left in the first quarter on a nine-yard touchdown pass from Dante Chachere to Chance Miller.
SOUTH CAROLINA ALLOWS TOUCHDOWN DESPITE HAVING 13 MEN ON THE FIELD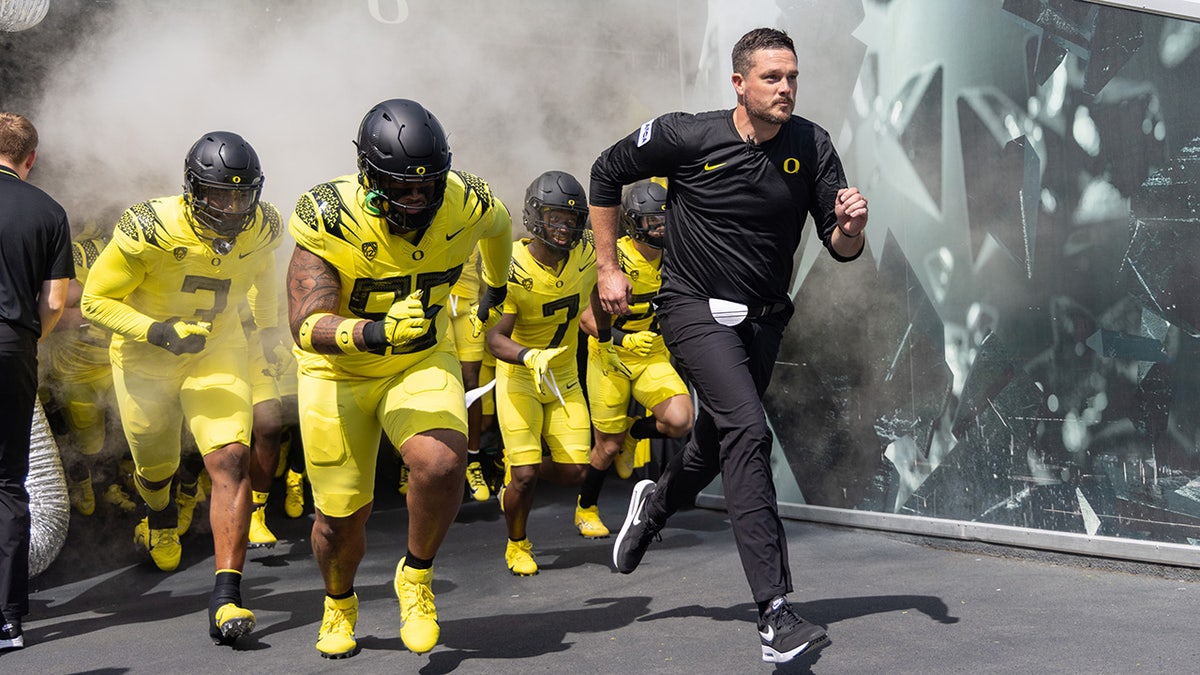 It was the most points for the Ducks in a game in the modern era and the most points scored at Autzen Stadium in Eugene.
"I thought we went out and executed what we were supposed to do, scored a lot of points, we were consistent. We didn't make any mistakes, we didn't beat ourselves," Nix said. "I thought it was a very clean game."
Portland State coach Bruce Barnum lauded Oregon after the game.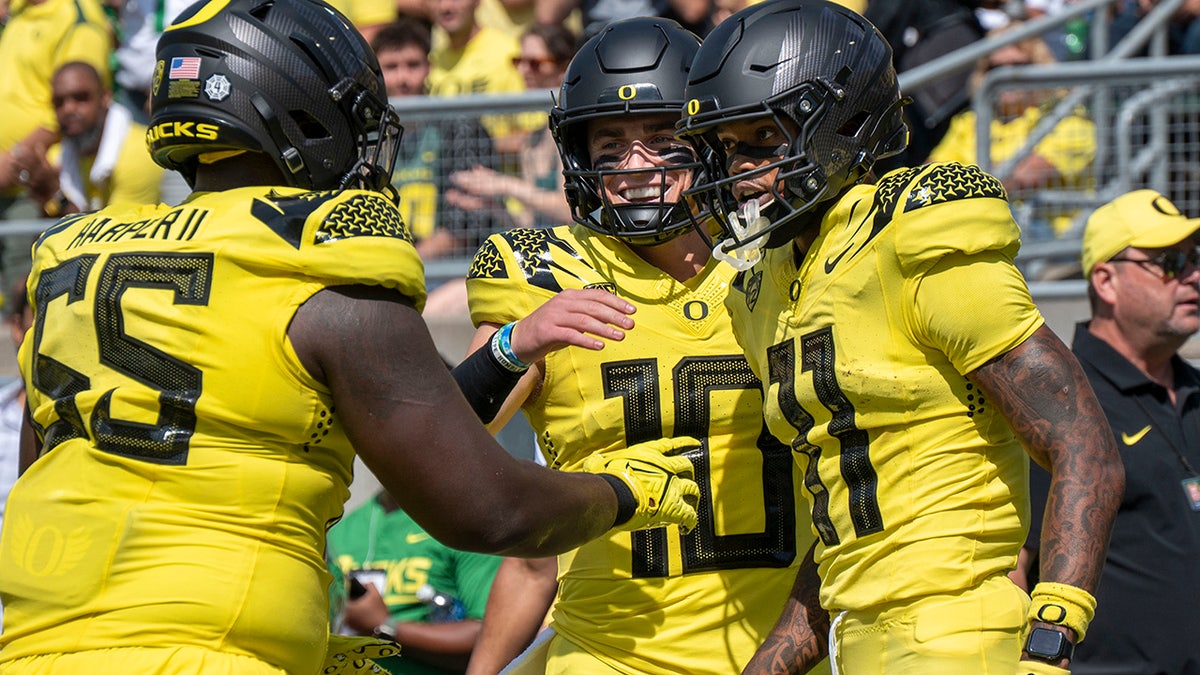 CLICK HERE TO GET THE FOX NEWS APP
"Oregon's opponents will have a hard time finding a weakness in that team," Barnum said. "I just watched four quarters of it, and they are pretty damn good. They are not just fast, they are a strong football team. . . . We were outmatched everywhere."
The Associated Press contributed to this report.