This week in Mumbai: Solo exhibition by Santosh Jain, gastronomic adventure, and more | Mumbai News
Solo exhibition capturing unreserved women

A new solo exhibition by Delhi-based veteran artist Santosh Jain, who is known for bringing women to the forefront, aims at capturing women in their most authentic essence, unguarded and unreserved. Titled 'Her, Here', the exhibition sees her deep diving into a woman's life, one which she lives beneath the surface — a recurring theme in Jain's career as an artist, which expands into empathy and layered personal narratives.
Where: Method Juhu, Armaan Bungalow, 23 Hatkesh Society, NS Road, Juhu
When: September 8 – October 1, 10.30 am to 7 pm
Price: Entry free
Culinary journey through farms
Ready for a gastronomic adventure? Chef Niyati Rao of Ekaa is putting together 'Farmers' Feast' made using produce from three farms: Karehaklu – a dense biodiversity-friendly plantation in Chikmagalur, Karnataka; Vrindavan Farms – a small organic farm in Palghar, Maharashtra; and Krishi Cress — a sub-tropical farm on the outskirts of Delhi-NCR founded by Achintya Anand, a chef trained with Michelin-starred restaurant Aquavit in New York. The meals will be served over community-style tables and guests will also get to meet the farmers behind the food.
Where: Ekaa, Fort
When: September 9, 12.30 pm
Price: Rs 5,500
To book: insider.in/farmers-feast-sep9-2023/event 
Going back in time
Written and directed by Sandesh Kulkarni, 'Phirse Honeymoon' sees a couple revisiting their honeymoon destination to get a breakthrough in their stagnant relationship. But as they reach 'Hotel Dreamland' the past starts merging with the present. Starring Amruta Subhash, Sandesh Kulkarni, Amit Phalke and Kaushal Jobanputra, expect the 110-minute play to unfold in a humorous, edgy and breath-taking manner.
Where: Experimental Theatre, NCPA
When: September 10, 4 pm and 7 pm
Price: Rs 500 and Rs 600
To book: ncpamumbai.com/event/phirse-honeymoon-2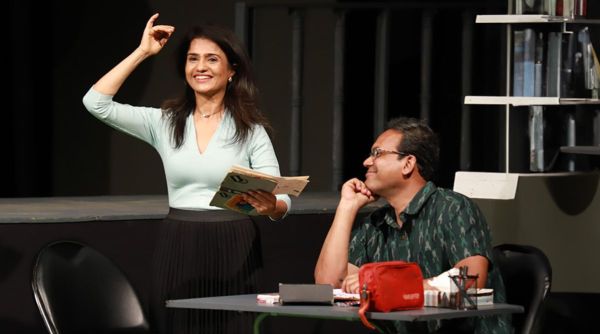 Starring Amruta Subhash, 'Phirse Honeymoon' sees a couple revisiting their honeymoon destination to get a breakthrough in their stagnant relationship.
Enter the world of illusions and imagination
NMACC is currently exhibiting 'Infinity Mirrored Room―The Eternally Infinite Light of the Universe Illuminating the Quest for Truth, 2020' by Japanese artist Yayoi Kusama. What to expect? A breathtaking, mirror-panelled room with hundreds of LED lights suspended at varying heights from the ceiling. The lights flicker on and off, producing a rhythmic illumination of the space that never remains constant – creating a world of limitless, ethereal optical illusions.
Where: Infinity Room, Nita Mukesh Ambani Culture Centre
When: Till September 30, various time slots
Price: Rs 100
To book: bookmyshow.com/events/infinity-mirrored-room/ET00364831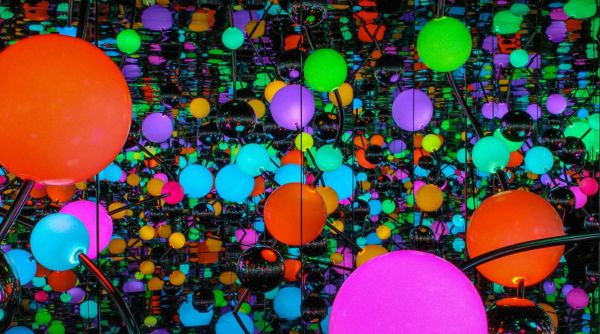 The room-sized installation by Japanese artist Yayoi Kusama has leveraged the combined power of performance, painting, and sculpture.
Compiled by Heena Khandelwal
Click for more updates on Mumbai News Today. Also get Latest News Updates from Delhi, Chennai, Bengaluru, Pune and other parts of India at The Indian Express.