Eagles claim George Norcross was removed from game after being 'physically and verbally abusive' toward staff
The Philadelphia Eagles are disputing Democratic power broker George Norcross' accusations that he was removed from Lincoln Financial Field during Sunday's game because of an American-Israeli flag, and instead are claiming that the New Jersey businessman was ejected for becoming "physically and verbally abusive" toward stadium staff. 
Videos posted to social media showed the tense interaction between Norcross and stadium security during the game against the Dallas Cowboys.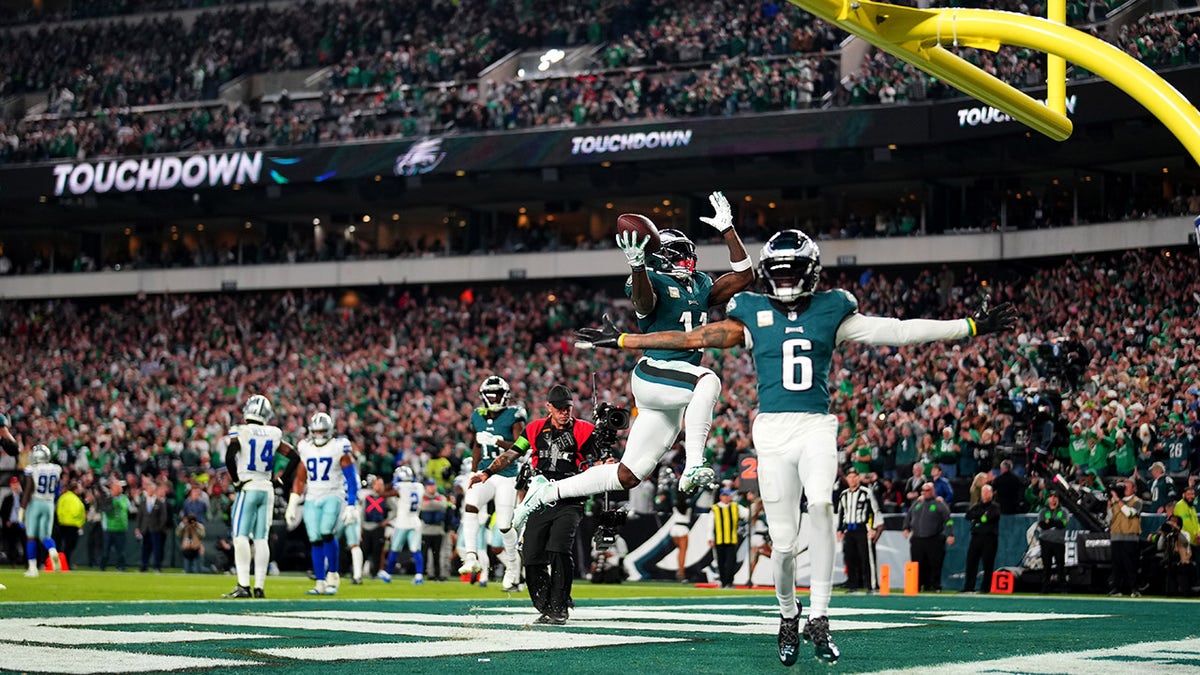 In it, Norcross can be seen being escorted out and his flag, which draped over the suite wall, was removed. 
NEW JERSEY DEMOCRATIC POWER BROKER REMOVED FROM EAGLES GAME AFTER DISPLAYING AMERICAN-ISRAELI FLAG
In a statement to local media, Norcross claimed that he was asked to leave because he refused to take the flag down. 
"Yesterday, I was forcibly removed and assaulted by the non-police security staff of Lincoln Financial Field and the Eagles/NFL for refusing to remove a 3′ x5′ American and Israeli flag I'd hung off the box I was sitting in," he said, in part. 
"It remains unclear why the Eagles/NFL believe that the US-Israeli flag should be deemed 'obscene or indecent' or otherwise inappropriate — which is what I was cited for — and should therefore be ripped down despite both issuing public statements strongly supporting Israel following the October 7th attacks."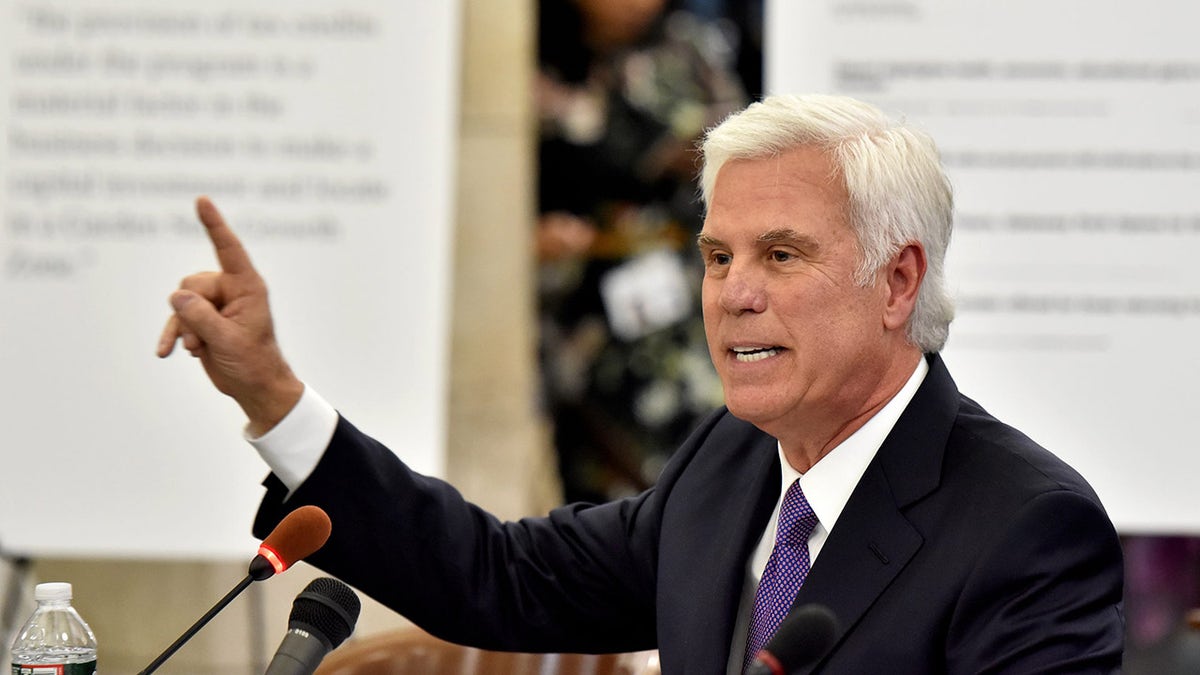 CLICK HERE FOR MORE SPORTS COVERAGE ON FOXNEWS.COM
But in a statement to Fox News Digital, the Eagles explained that "signage containing any kind of non-game messaging" cannot be hung from stadium suites. The statement also clarified that Norcross was removed only after he "became physically and verbally abusive" toward stadium staff when he was asked to remove the flag.
"We feel it necessary to articulate the facts of the matter involving Mr. Norcross at the stadium on Sunday. Mr. Norcross' removal from the stadium had nothing to do with the content of his sign," that statement read.
"Our stadium policies expressly prohibit signage containing any kind of non-game messaging to be hung from a stadium suite. Stadium staff repeatedly asked Mr. Norcross to remove the sign he hung outside of the suite. Instead of complying with the request, Mr. Norcross became physically and verbally abusive. Mr. Norcross was ejected from the stadium only after his abuse toward numerous stadium staff members continued. He was escorted from the suite level to the stadium's ejection point, just as anyone else would be after engaging in abusive behavior in violation of stadium policy."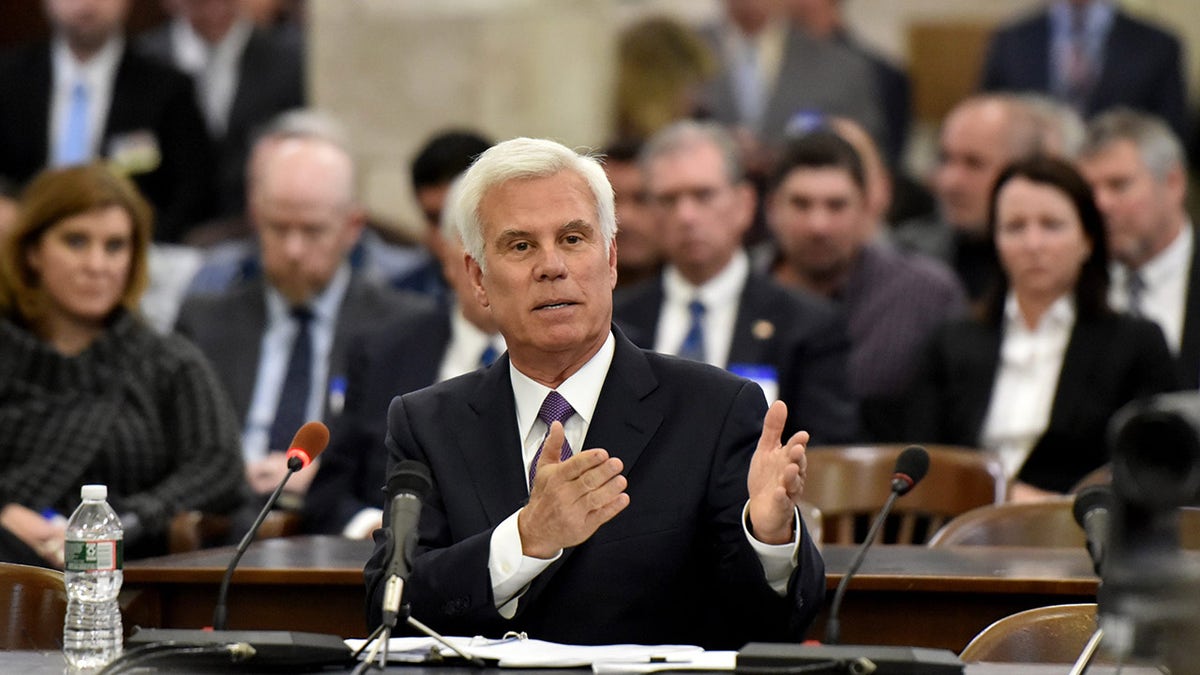 CLICK HERE TO GET THE FOX NEWS APP
The Eagles also reaffirmed their stance in "condemning the horrific and brutal Hamas terrorist attacks in Israel on October 7th," and shared with Fox News their previous statement from Oct. 9. 
"The tragic loss of innocent lives in Israel is both shocking and heartbreaking. We condemn the abhorrent acts of terrorism, and we grieve for all the victims and their families. We pray for peace to be brought to the people of the region," the statement read. 
Norcross said in his earlier statement that he would be considering legal action.