Arizona students allegedly bombarded with Hamas 'propaganda' in lesson claiming 'terrorist' is offensive term
The Arizona superintendent of education is warning all districts in the state to avoid using information or collaborating with any Amnesty International USA and the United Nations Children's Fund (UNICEF) education division after a high school club affiliated with the student wings of the organizations put on a presentation that he believed white-washed Palestinian terrorism. 
Jewish students were left feeling unsafe at Desert Mountain High School in the Scottsdale Unified School after "one-sided propaganda in favor of Hamas terrorists" was shown to students, according to parents who spoke with FOX News Digital on background. The briefing on the Israeli-Palestinian conflict referred to the Second Intifada, a terror campaign which killed hundreds of American and Israelis in suicide bombings in civilian areas, as "demonstrations." The presentation, the parents said, also referred to Hamas' Oct. 7 terror attacks as "retaliation."
Superintendent Tom Horne sent a letter to districts throughout the state that was reviewed by FOX News Digital, after he was alerted to the presentation. He called the presentationi "profoundly antisemitic in nature" as well as "anti-American," because it blamed the U.S. for the plight of the Palestinians. 
"If Jewish people – and Americans in general — can be targeted by UNICEF and Amnesty International, who is next?" the superintendent said in a letter to districts around Arizona about the presentation. "The main thing I can do is I can warn the schools to avoid these organizations that are antisemitic and tell them that they should keep them off their campuses, just as you would want to keep the Ku Klux Klan off your campus." 
PROFESSOR WARNS TERRORIST SUPPORTERS A MASSIVE PROBLEM IN COLLEGES AS PRO-PALESTINIAN GROUPS DEFEND HAMAS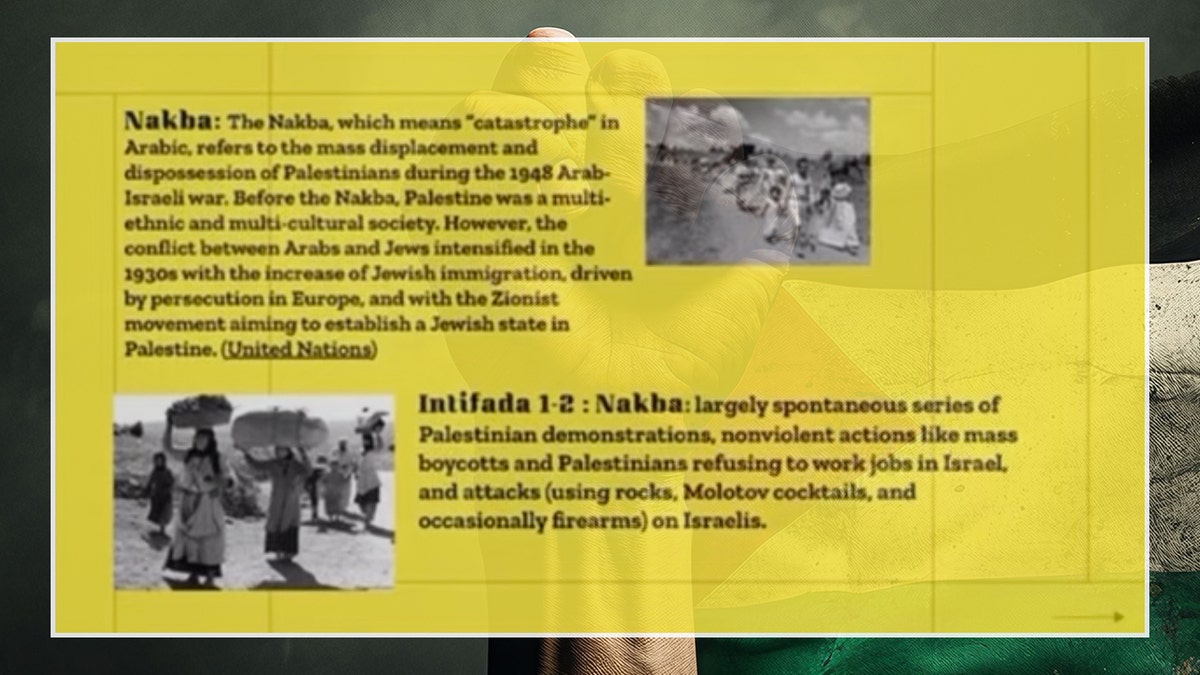 During the Second Intifada, there were around 138 Palestinian suicide attacks that killed 1,038 Israelis from 2000-2005.
The presentation said, "Intifada 1-2… [was] largely spontaneous series of Palestinian demonstrations, nonviolent actions like mass boycotts and Palestinians refusing to work jobs in Israel, and attacks (using rocks, Molotov cocktails, and occasionally firearms) on Israelis." 
"A recent retaliation by Hamas left hundreds of Israelis dead, in response Israel has subjected Gaza to a brutal and illegal bombing campaign."
The presentation further claimed that it was "Harmful language" that the term "'terrorist' is "dehumanizing" and often used in the media to describe violent Palestinian actions. 
UNICEF – an agency that received $137 million in U.S. taxpayer dollars in 2023 – did not immediately respond to a request for comment. 
The district told FOX News Digital that the incident was "an opportunity to reflect on our practices, make improvements, and create a safe space" and that it was engaging in an "after-action review to identify… what could have been handled differently." 
BRAVE AMERICAN MURDERED WHILE CHARGING UNARMED AT HAMAS TERRORISTS WITH MACHINE GUNS TO SAVE THREE WOMEN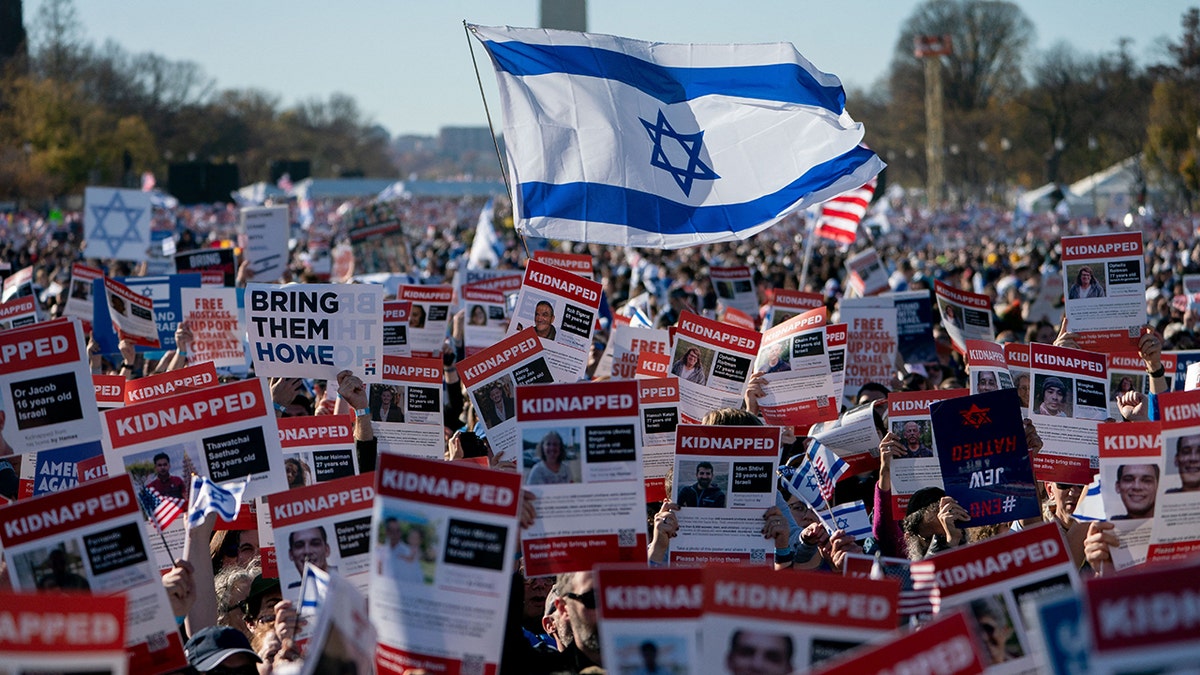 "On the surface, they made most of their criticisms about Israel," Superintendent Horne said. "But the kids pick up that these are Jewish people, and they take it out on other Jewish students. And so, if we allow this to go on with impressionable young people, you end up with the same problem that they had in the 1930s with Germany." 
When asked about the presentation framing Oct. 7 as "retaliation," Amnesty International USA said it "strongly condemns Hamas' cruel and brutal crimes," according to a statement to FOX News Digital from the organization's U.S. division. "There is no justification for these reprehensible attacks. Massacring civilians is a war crime, and we call on the International Criminal Court to include these crimes in its ongoing investigation into crimes committed by all parties to the conflict."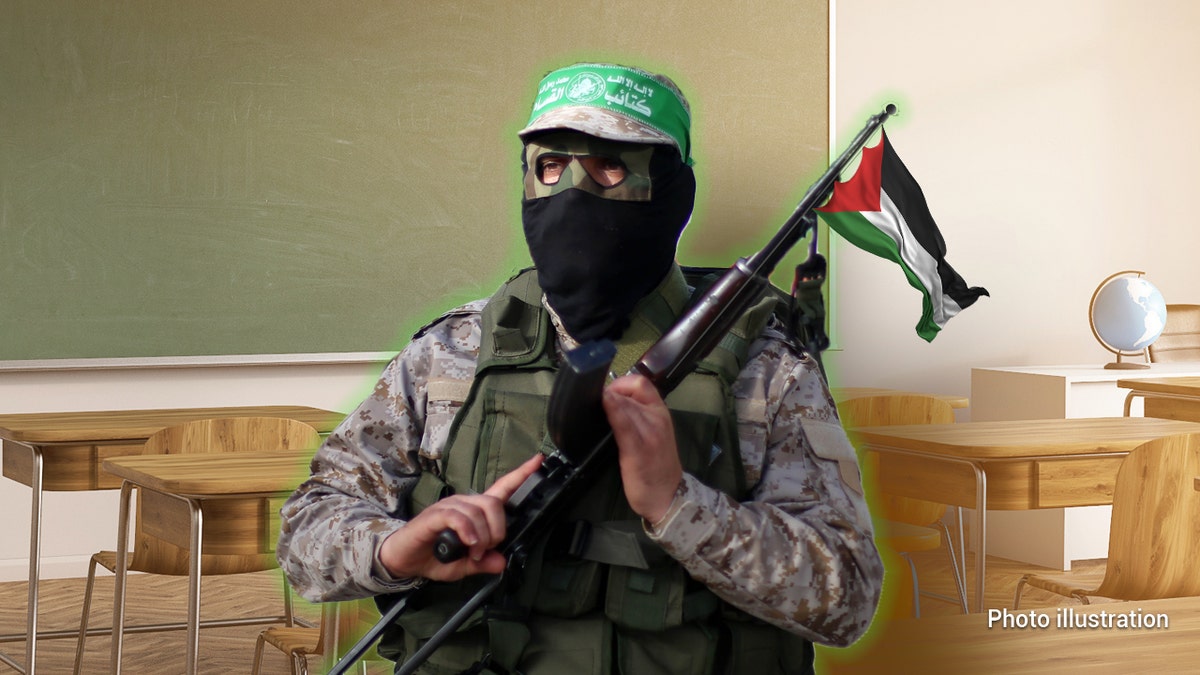 CORNELL PROFESSOR ON LEAVE FOR REMARKS ABOUT 'EXHILARATING' HAMAS ATTACK HAS HISTORY OF INCENDIARY RHETORIC
Amnesty International said its other clubs have faced similar backlash.
"We are hearing that Amnesty student chapters are facing increased pressure from their school administrations to not speak out on human rights or on topics that are viewed as 'controversial,'" the organization said. "Some school districts are considering disbanding Amnesty International student clubs altogether. Silencing and misrepresenting students in this way must stop."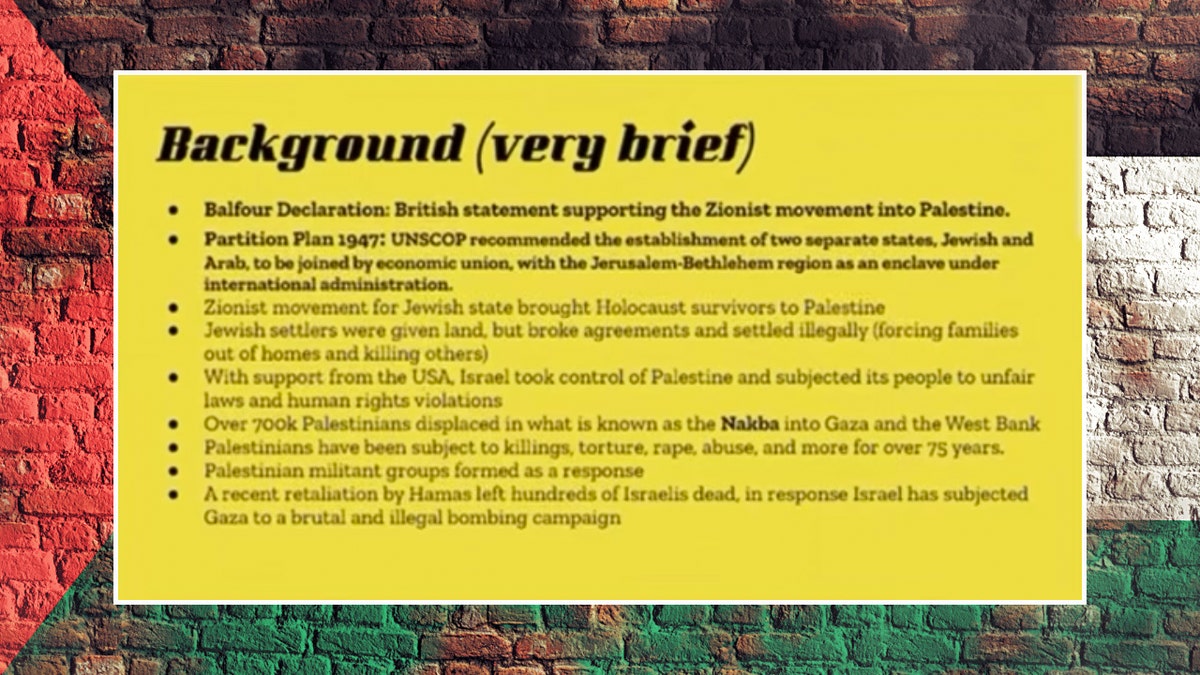 CLICK HERE TO GET THE FOX NEWS APP     
"We are in solidarity with all who want to fight for human rights around the world and are firmly against any kind of intimidation or harm faced by students working on human rights issues. We reiterate our commitment to building a world in which every person can enjoy the full range of their human rights, free from hatred and discrimination," they added. 
For Superintendent Horne, there are no gray areas in the framing of the Israel-Hamas war. It's personal for him.
The superintendent said, "All of my extended family were killed in the Holocaust. So I grew up with just my parents and my sister. No grandparents, no nieces and nephews, no uncles or aunts. They were all killed. So when I see signs of antisemitism developing in the United States, you can imagine it's something that affects me personally." 
For more Culture, Media, Education, Opinion, and channel coverage, visit foxnews.com/media.